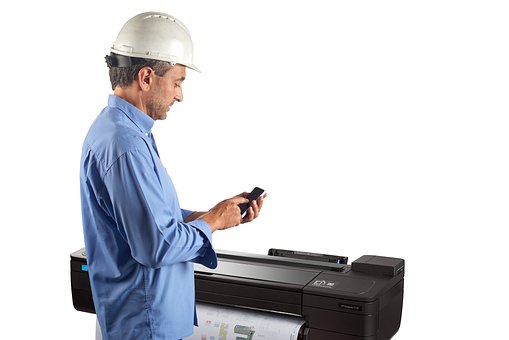 What do you think goes on in the mind of your competitor? Do you think he is thinking about how to beat you? Although the thought of it might have crossed their minds, they are more focused on how they could develop their business to make it better. Their efforts are all put into developing better products to serve their clientele while it helps them beat you in the process. In case you are spending another day thinking about what your competitors would come up with, it is best to channel those energies to get the ideas flowing for a better business.
Have you thought of replacing the old copiers that you have in the office? You wanted to try out buying inkjet printers instead. It is not a surprise as many business owners maybe including your competitor may have thought of it too. The popularity of inkjet printers has indeed convinced a lot of business owners that it is a better fit for the business than the ever-reliable
copiers. After all, copier repair in Boston is not hard to find. All you need is to ask the right people and they will point you to the right direction.
Copier repair or buy inkjet?
At this point, you might be wondering what's the best thing to do for business. You already have the copiers with you. They have always been reliable in producing copy after copy of documents that you consider essential in doing business. In fact, you also use the copier as your instant fax machine. There is no doubt that over the years of service, it has done you and your business a lot of good.
However, it has reached a point that the copier no longer works as it used to. You wonder if it is worth fixing the copier or just simply let go of it to buy an inkjet printer. Here is a list of the pros of having the copier repaired over making a new purchase to help you decide what's best for business:
A copier repair is relatively cheaper.
Why would you want to spend more to make a new purchase when the expert technicians could readily fix the problem of the copier and get it back in perfect working condition. A repair is always cheaper than making a new purchase.
Copiers have always been reliable both for work or personal use.
Not only does it serve to make copies of documents that you need in the workplace, but it also serves as printer and scanner in one. With these multiple functions, why would you settle for just an inkjet printer that does only one thing – print?
Copiers have been tested by rough times.
When you thought it was impossible to produce the documents to make it on time, the copier has helped your staff deliver good results. With the office becoming reliant on the copier for all its needs, why would you want to waste more time and effort learning to use an inkjet printer and making sure that it does the right kind of printing when you need it?
Are inkjets cost-effective?
Maybe they are, but your copier is more cost-effective primarily because once it has been repaired and delivered back, you don't need to worry about it not working like it used to. Its repair may serve as a short break for the copier to help it get back to the usual printing routine.There is no need to worry about the copier not working as well as it did before the repair.
Sometimes, repairs could bring about good changes not only to the copier but also in the workplace as well.